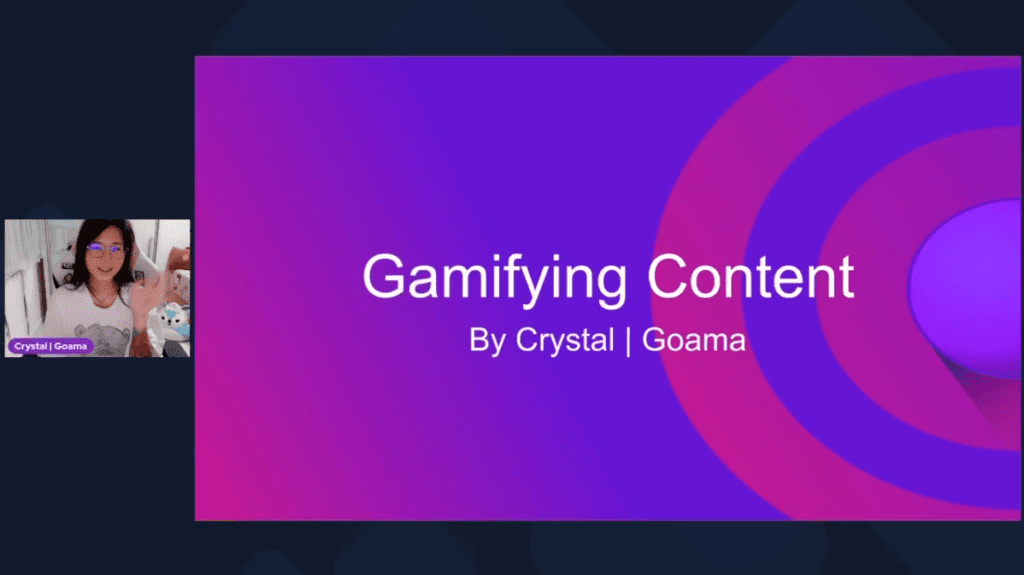 In the world of sales and marketing, standing out from the competition is key. With so many businesses competing for attention in a crowded marketplace, it's essential to find new ways to capture and engage your audience. One strategy that has been gaining traction for its effectiveness is gamification: the use of game-based elements and mechanics to enhance user engagement and motivation. By incorporating elements of gaming into your content, you can transform any mundane or tedious task into an exciting challenge that will keep your audience engaged and motivated.
Why should we Gamify Content?
Gamification is a powerful tool to help increase engagement and motivate users to take action. By adding game-like elements such as rewards, points, leaderboards, and competitions into your content, you can create an experience that is more enjoyable and satisfying than a traditional sales or marketing pitch. Additionally, by providing incentives for users to complete tasks or engage in certain activities, you are motivating them to take action: they are not just viewing your content but actively participating in it. This results in increased engagement levels which can lead to higher conversion rates.
How do we Gamify Content?
To start off with gamifying your content, the first step is to identify what type of game mechanics are best suited for your particular audience. You want to choose elements that will make the most sense for their interests and needs. For example,
If you were targeting gamers then you would include elements such as leaderboards or achievements that will reward users for completing tasks or reaching certain objectives within the game.
If you were targeting sales reps then points might be a better incentive where they receive points for each successful sale or activity completion.
Once you have identified the type of game mechanics that work best for your target audience then the next step is implementing them into your content in an interesting way.
Implementing Gamified Content:
Always remember to define your marketing strategy: The audience, demographic, marketing goals & channels, and have a content plan in hand before executing. Listed below are a few methods that you can use to gamify your content:
Scoring System: By incorporating a scoring system can help to add a competitive element to your content. You can award points for completing tasks, answering questions correctly, or completing challenges. These points then can be redeemed for powers-up or discounts or a free gift.
Rewards & Badges: By making use of a reward system, it can help your audience to have a sense of accomplishment. Badges, also allow consumers to have a visual element to signify their achievements and progress. In return, it helps to keep your audience to stay/support the game/company for a long run
Creating Challenges: Challenges can help to add a sense of excitement and competition to your content. You can set up challenges that require users to solve puzzles, answer trivia questions, or complete tasks. This helps to keep the gamers on the move and keep coming back for more.
Game-like Mechanics: Consider incorporating game-like mechanics such as levels, power-ups, or boss battles to make your content more exciting and challenging. It helps your audience when they are facing a difficult level by motivating them to complete trivial quests to redeem power-ups to help them with the challenge. Hence, they will be motivated and not disheartened to quit.
Storytelling: By creating an immersive narrative that incorporates gaming elements throughout its progression as well as providing incentives at various checkpoints along the journey. This helps keep users engaged with an underlying purpose while also providing rewards throughout their journey; thus encouraging further participation while also increasing their commitment towards completing the task at hand.
Why is Gamified Content beneficial for Business?
Gamified content has helped many businesses to increase their revenue and interaction between them and consumers. It can help to attract potential new customers and website/page visits.
Interactive Features and Engagement: What sets Goama apart is its emphasis on interactivity and engagement. Players can actively participate in the games by voting, completing quests, and even challenging other players online. This level of interactivity adds an exciting layer to the gaming experience and fosters a sense of shared involvement.
Community Building and Networking: Goama Games serves as a platform for gamers to connect, network, and build communities. This sense of community encourages collaborations, friendships, and the exchange of gaming strategies, contributing to a thriving ecosystem within Goama Games.
Monetization Opportunities: It is a win-win situation for both players and the company. Players can win rewards/cash prizes through playing the games and the company can have better revenue from players as they stay loyal to the company and support the merchandise.
Conclusion
Overall, incorporating elements of gaming into your content has numerous benefits which makes it a highly effective strategy for improving user engagement and driving conversions. It enables businesses to create unique experiences for their audiences which keeps them engaged while also motivating them to take action; ultimately leading to increased success rates! So why not give it a shot? Transform your content today with gamification and see just how far it can take you!