It's no secret that user retention is a key metric when it comes to financial apps. But with so many options out there, how do you make sure your app stands out? It takes more than just good design and a few flashy features. You need to think about ways to build trust and loyalty with users, so they stick around for the long haul. Fortunately, there are some proven tips you can use to help you increase user retention on financial apps. Here are three of them – get ready to transform user experience into customer loyalty!
Gamification in Fintech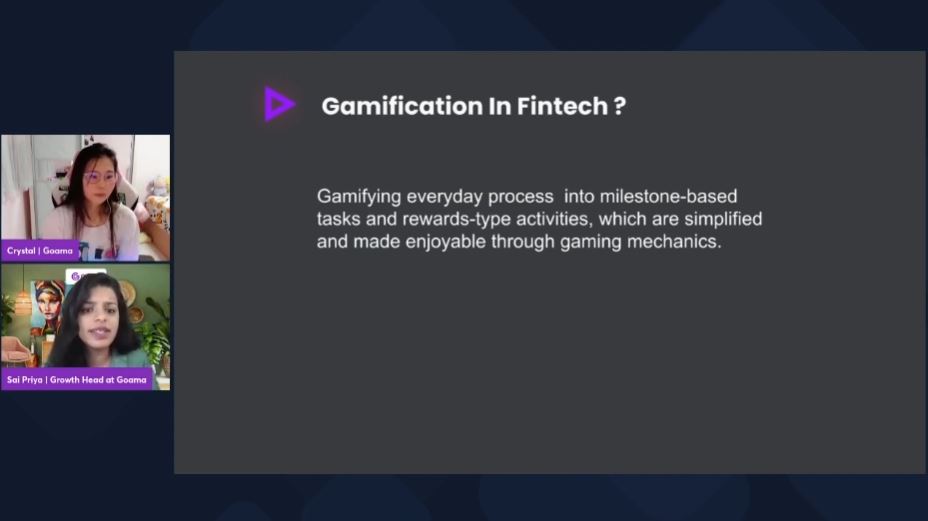 Gamification has emerged as a powerful tool within the fintech industry, revolutionizing everyday processes by transforming them into engaging milestone-based tasks and rewarding activities. By infusing gaming mechanics into financial tasks, traditionally perceived as mundane or complex, fintech companies have managed to simplify and enhance the user experience. This approach enables individuals to tackle financial objectives through a lens of enjoyment and excitement, as they navigate their way through interactive challenges and earn rewards along the way. The incorporation of gamification in fintech not only streamlines processes but also empowers users to take control of their financial journey more enjoyably and interactively. By merging the worlds of finance and gaming, this innovative approach has the potential to reshape how individuals approach and interact with their finances.
Gamification as a Marketing Strategy
Gamification has proven to be an effective marketing strategy, leveraging the power of games to create engaging and memorable experiences for customers. The concept is straightforward: by inviting customers to participate in a game and offering rewards for their achievements, a strong positive emotion is evoked, which becomes intrinsically associated with the brand itself. This unique approach allows marketers to tap into the innate desire for challenges and rewards, capturing the attention and loyalty of their target audience.
3 tips to increase user retention in Financial Apps
By implementing these strategies, financial apps can increase user retention, reduce churn, and provide a compelling user experience that keeps users engaged, satisfied, and loyal to the platform.
Increase User Retention
Progression and Milestones: Implement a system where users can track their progress and achieve milestones within the app. This could be in the form of levels, badges, or virtual currency. Reward users for reaching significant milestones to keep them motivated and engaged.
Challenges and Competitions: Introduce interactive challenges or competitions that encourage users to engage with the app regularly. Offer rewards or incentives for completing these challenges, creating a sense of achievement and fostering ongoing participation.
Social Engagement: Incorporate social features such as leaderboards, user profiles, or community forums where users can interact, compete, and collaborate. Encourage users to connect with friends, compare achievements, and share their progress within the app.
2. Reduce Churn
Onboarding and Tutorials: Provide a seamless and engaging onboarding experience that introduces users to the gamified features of the app. Offer interactive tutorials or tooltips to guide users through the gamification elements and showcase the benefits and value they can gain from participating.
Push Notifications and Reminders: Utilize push notifications to remind users about ongoing challenges, upcoming events, or time-sensitive offers. Keep them informed about new gamified features or rewards to maintain their interest and involvement in the app.
Incentives for Returning Users: Implement daily login bonuses, streak rewards, or loyalty points that users can accumulate for consistently using the app. Consider offering exclusive rewards or perks for users who remain active over extended periods.
3. Enhance User Experience
Clear Goals and Feedback: Clearly define goals and objectives within the gamified elements of the app. Provide feedback and progress updates to users, showing them how their actions and participation contribute to their overall progress and success.
Engaging Visual Design: Create visually appealing and immersive gamified interfaces that are visually stimulating and easy to understand. Utilize appealing graphics, animations, and user-friendly interfaces to enhance the overall experience.
Personalization and Customization: Allow users to personalize their gamification experience by choosing avatars, themes, or customization options. This fosters a sense of ownership and investment in the gamified journey.
Success Cases
By infusing gaming elements into their marketing strategies, companies create memorable and enjoyable experiences that differentiate them from competitors. Whether it's through interactive quizzes, challenges, or personalized rewards, gamified marketing captures customers' attention and fuels their enthusiasm. The unique blend of entertainment and brand messaging enables marketers to effectively convey their value proposition in a way that resonates deeply with their target audience.
Conclusion
In summary, gamified marketing harnesses the power of games to forge a positive emotional bond between customers and the brand. By incorporating interactive elements and offering rewards for participation, companies create immersive experiences that leave a lasting impression. Through this innovative strategy, brands can enhance customer engagement and loyalty; Ultimately, achieving their marketing objectives in a highly effective and enjoyable manner.