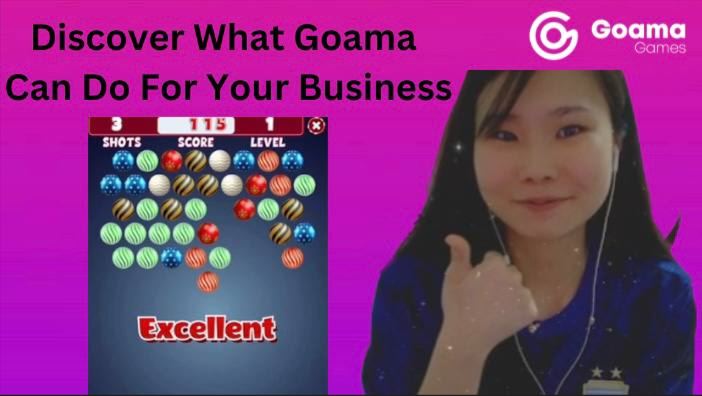 Let's talk about Goama what is all about
If you are looking for an innovative way to boost sales, motivate staff, and increase customer loyalty; you are at the right place! Goama combines the best elements of games and marketing, Goama enables businesses to achieve their goals in creative and cost-effective ways.
Using Gamification for Marketing and Sales
Here in Goama, we help many companies to integrate many different types of hyper-casual games into their mobile app, or websites for user engagement. This, in return, enables businesses to create custom reward schemes and challenge-based initiatives to engage their staff, customers, and partners. There are automated processes such as tracking customer interactions and creating organized reports.
What to expect if you choose Goama
We care about your ideas. Once we have the initial conversation, we make sure we do our best to tailor it to your needs and wants. We also give feedback to improve your ideas – all done in the best interest of your company. We have a wide range of games for you to choose from, or come up with a new one as per your request!
What can Goama do for your company?
Branded Games – You can choose from our existing 2D or 3D games and customize the game developments.
Custom Games – Your very own branded games in either 2D or 3D. The game's physics & mechanics are customizable.
Tournaments – A game that is running for a certain campaign of yours. You will be able to customize the game duration, type, and many more.
Here's an example of our Community Manager playing and introducing one of our many hyper-casual games.
Why Goama?
By leveraging a business-focused gamification platform like Goama, you have the opportunity to improve sales performance and increase customer loyalty while saving time and resources at the same time. Through powerful analytics metrics, you can monitor progress and make informed decisions that will help your organization be more efficient and productive.
Conclusion
Goama provides an effective solution for any business looking for an innovative way to engage their staff, partners, and customers in new ways that will benefit their bottom line in the process! By taking full advantage of this unique business management tool, you'll be able to simplify your operations while increasing sales performance at the same time.