In an environment where engagement and motivation hold the highest significance, the fusion of VR and Gamification stands out as a revolutionary factor. This pairing isn't limited to one sphere; it's a transformative force that spans industries as diverse as training, education, and entertainment. Join us as we embark on a journey to explore the synergies, possibilities, and profound benefits that arise when the immersive prowess of Virtual Reality meets the captivating allure of Gamification.
What is Virtual Reality (VR):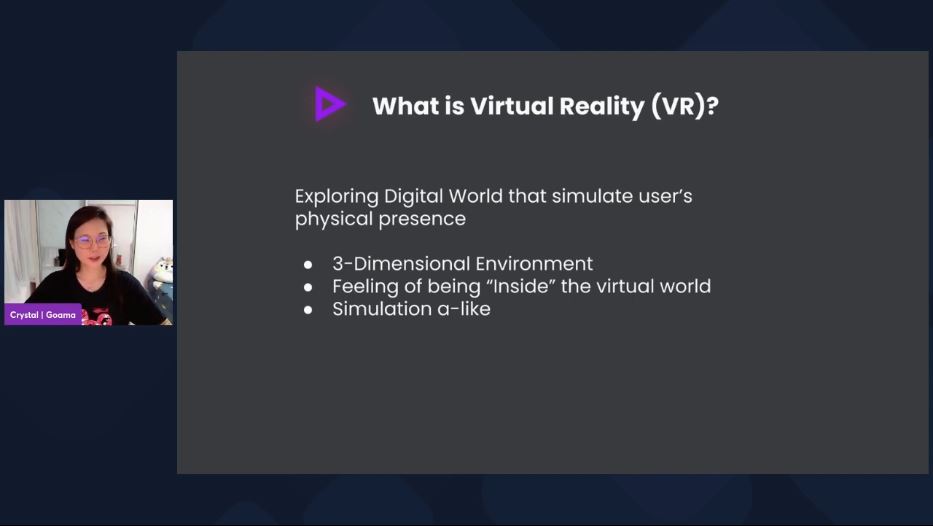 For those who are unfamiliar with Virtual Reality, let me provide a brief overview of what Virtual Reality entails.
Virtual Reality (VR) is a technological innovation that constructs a synthetic, computer-generated setting, mimicking a user's physical presence. This technology enables individuals to engage with and navigate through this digital realm. The hallmark feature of VR is its capacity to completely engross users within a simulated three-dimensional environment, evoking the sensation of existing "within" the virtual world rather than merely passively viewing it on a screen.
Virtual Reality x Gamification: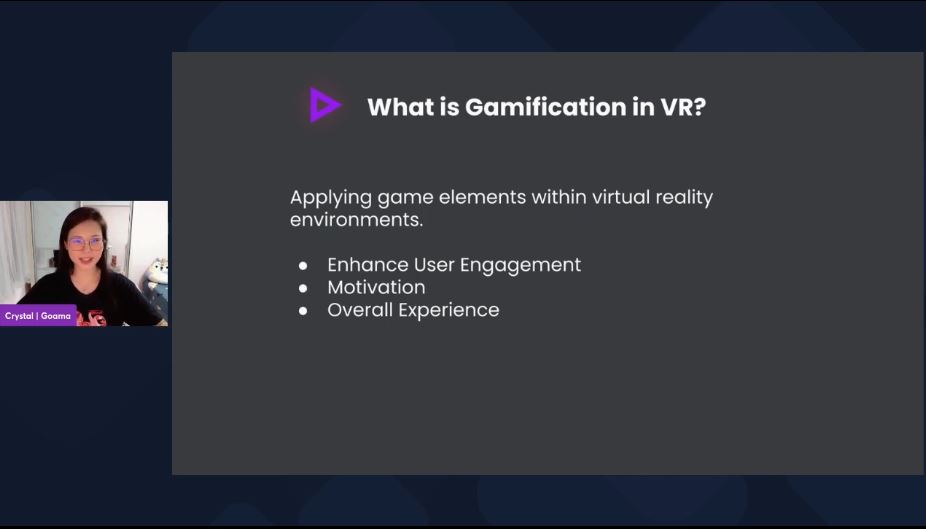 With a grasp on the concept of Virtual Reality, let's delve into the integration of gamification in this realm:
Gamification in virtual reality (VR) involves implementing components and mechanics reminiscent of games into non-game scenarios within virtual environments. The objective is to elevate user involvement, motivation, and the overall experience by infusing elements commonly encountered in gaming.
How to apply Gamification to VR?
We'll focus on key aspects that can be seamlessly integrated into VR experiences:
Points, Badges, and Rewards: Like traditional gamification, VR environments can incorporate point systems, badges, and rewards to motivate users to conquer tasks and challenges. These incentives not only recognize achievements but also drive users to interact extensively within the virtual space. By performing specific actions, users can accumulate points, fostering a sense of progress and accomplishment.
Competition and Social Interaction: VR gamification thrives on social dynamics, enabling users to compete, collaborate, or team up to achieve shared goals. Multiplayer functionality amplifies the spirit of competition, spurring users to explore and engage more profoundly in the virtual realm.
Leaderboards and Ranking: Dividing the VR experience into distinct levels or stages empowers users to advance progressively, relishing a sense of triumph with each conquered phase. Leaderboards exhibit users' performance and advancement, cultivating friendly rivalry and motivating players to enhance their skills, ultimately ascending the ranks.
Personalization and Customization: Personalization is pivotal for gamers, as it is for me. Allowing users to tailor avatars, virtual surroundings, or experiences fosters a sense of ownership and commitment to the VR world. This customization not only adds uniqueness to each player's journey but also cultivates a harmonious online community where ideas and setups are enthusiastically shared.
By focusing on these foundational points, we'll uncover the exciting potential of gamification within the VR realms.
Conclusion:
The synergy between Virtual Reality (VR) and Gamification offers a multitude of compelling benefits that can significantly enhance various aspects of user experiences. By combining the immersive power of VR with the motivational elements of gamification, we unlock new dimensions of engagement and motivation that are crucial for achieving success in today's dynamic digital landscape.

Goama specializes in crafting tailored gamification solutions across various domains. We ensure that your objectives are met with innovation, engagement, and impact. No matter which industry you're in, our expertise in combining VR and gamification can revolutionize your approach and elevate your results. Reach out to us today to discover how we can collaborate!