Today, Goama is proud to announce its selection for the 2022 Red Herring Top 100 Global. This prestigious honor celebrates companies across North America, Europe and Asia whose innovations are revolutionizing their respective industries- of which Goama is now part!
Red Herring's Top 100 Global list is a prestigious barometer for groundbreaking entrepreneurs and extraordinary businesses.
As the early identifiers of trailblazing companies, such as Facebook, Twitter, Google, Yahoo!, Skype, Salesforce.com, YouTube and eBay; Red Herrings' editors have revolutionized how society interacts both socially and professionally: making it easier than ever to stay connected! Over time this distinguished roster has been populated by fascinating startups that are constantly raising the boundaries of innovation with their disruptive solutions.
You can also read: Goama in Sharktank Colombia
Goama is growing fast with presence in more than 24 countries
Selecting the most promising companies this year was no small task for Alex Vieux, Publisher and CEO of Red Herring. After rigorous consideration, Goama Games emerged as one of the Top 100 Winners from a slew of contenders around the world. Their innovation and ambition stood out in an impressive field to receive recognition on behalf of Red Herring – a remarkable achievement indeed!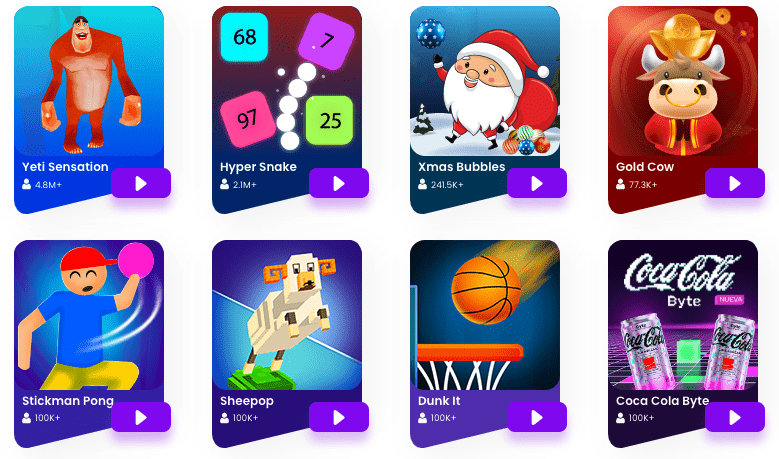 Red Herring's in-depth analysis evaluated the top companies, including Goama and peers alike.
To ensure an unbiased review of each business model's achievements, financial performance alongside technological advancements were both taken into account along with overall strategy and market growth potential; allowing Red Herring to recognize those few startups that have what it takes for lasting success over others in this ever more innovative world. We are proud to follow Goama on their promising journey!
Discover how Goama's services can skyrocket the success of your business by scheduling a meeting with one of our knowledgeable sales reps today!