Regarding global confectionery giants, Snickers undoubtedly holds a special place in the hearts of chocolate enthusiasts around the world. However, the story of Snickers' triumph extends beyond satisfying sweet cravings; it encompasses a fascinating business case that has captivated the Mexican market. Let's delve into the intricate details of Snickers' journey in Mexico, exploring the factors contributing to its sweet success!
What Goama has come up with for Snickers:
Stand Alone Platform
5 Custom Games
30 Tournament Games
1 Six Weeks Campaign (With 128 Prizes from Snickers)
The objective of the Campaign:
The primary objectives of the campaign and games were to boost engagement, generate higher sales revenue, and attract a fresh influx of potential leads. These are the results:
+70,000 new users traffic on the gaming platform
+1 Million games played
+14 minutes on average gameplay
How it drives user engagement? | Microsite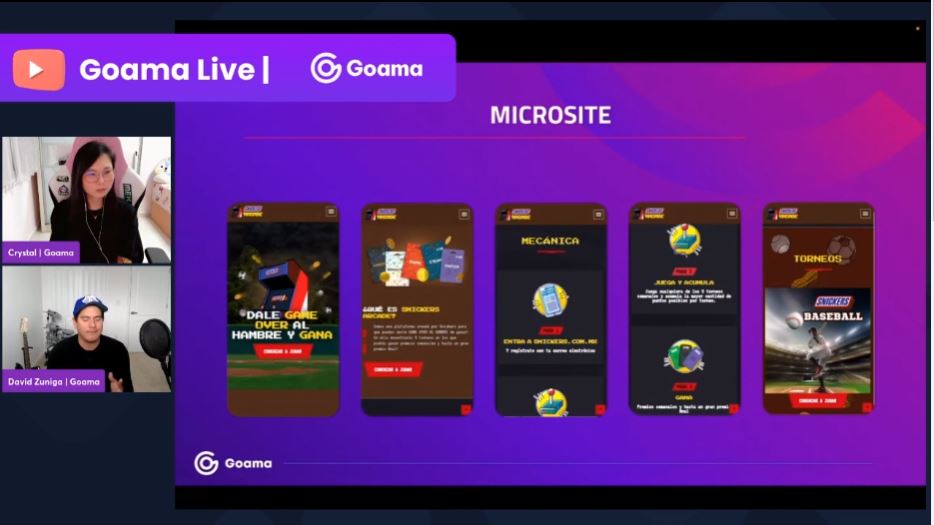 After the game's release, players are required to actively participate and accumulate points, which can be exchanged for various enticing rewards. Moreover, a leaderboard system is in place, fostering healthy competition among players vying for the top score. The available prizes include appealing incentives such as discounts, merchandise, and more.
Conclusion
The Snickers business case in Mexico stands as a testament to remarkable success in the confectionery industry. Through strategic market entry, consumer-focused initiatives, and cultural adaptation, Snickers has solidified its position as a beloved brand in the vibrant Mexican market.
For companies seeking to replicate this success and harness the power of gamification in their businesses, reaching out to Goama's sales experts can prove invaluable. With their expertise in creating immersive gaming experiences, Goama can guide businesses in implementing gamification techniques tailored to their specific objectives.
By incorporating elements of fun, competition, and rewards, companies can enhance customer engagement, boost sales, and forge deeper connections with their target audience!